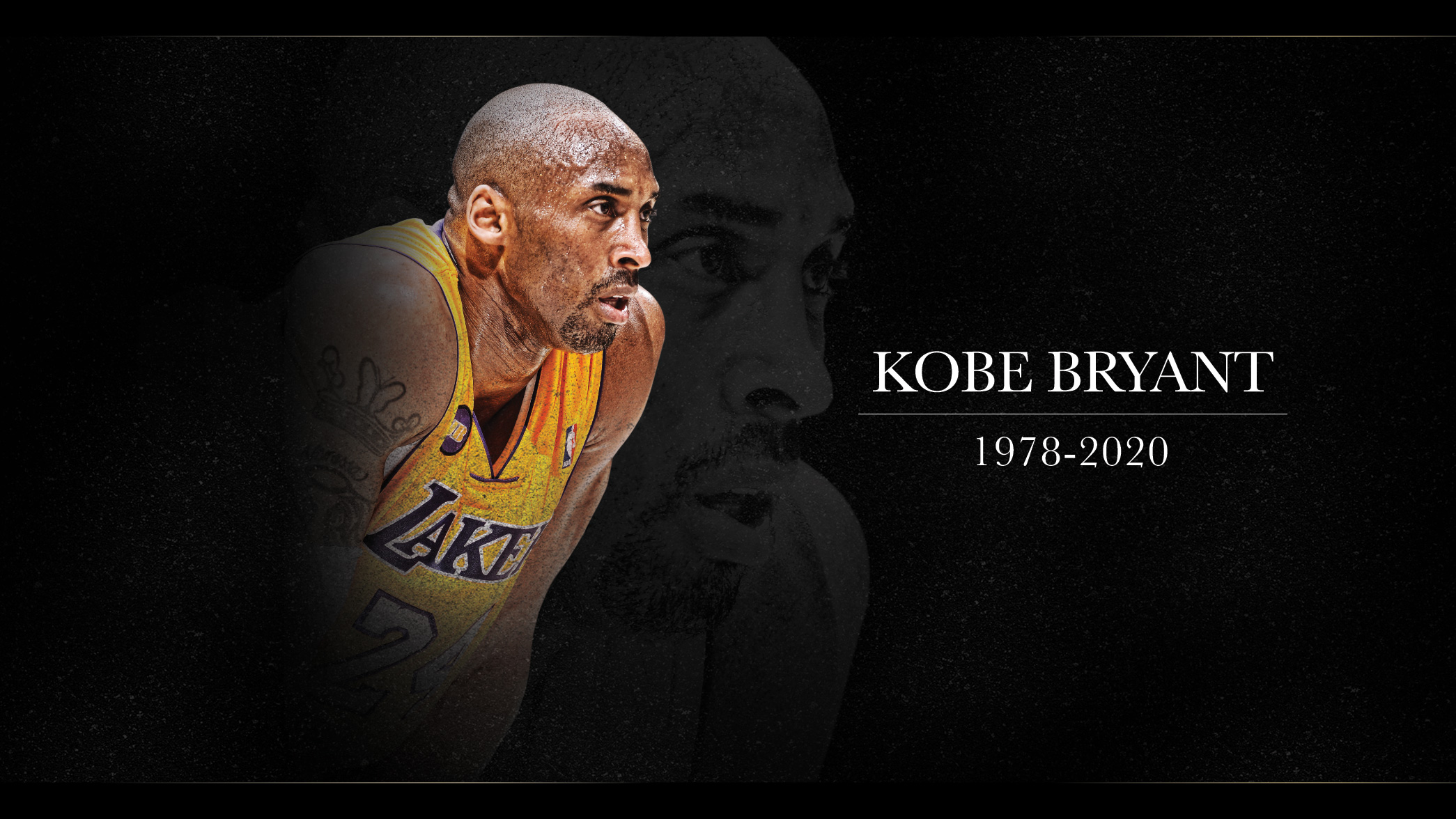 Dale Earnhardt. Prince. Michael Jackson. These are bigger than life figures that most people, regardless if they followed the particular field the figure was in, remember where they were when they found out the news of their death. I remember all vividly (although admittedly I was only a kid when Dale died).
Yesterday, on an average Sunday (granted the Pro Bowl and wrestling event Royal Rumble were slated for that night), we added another person to that list. I will even admit, as most people have to this point, I didn't want to believe it. I was at work and felt my phone vibrate almost uncontrollably. I decided to check it and the FIRST words I see are, "Kobe Bryant dead." To this very moment, I want this to just be a dream. Not only did we lose an ICON in basketball, but honestly the world as well. We also lost his 13 year old daughter, who wanted so badly to follow in her dad's footsteps, and also SEVEN other human beings in that horrible helicopter crash.
Think about that, 9 people who God loved, gone in the absolute blink of an eye. I've struggled throughout the day trying to decide how to pay tribute to not only an amazing basketball player, but also a great dad and just someone who cared so deeply for those people fortunate enough to come in contact with him. I'm not going to lie, I've cried as I'm sure many of you have. Kobe came into the NBA 1 year after I was born, so in a sense I literally grew up as a kid while Kobe was growing into the superstar we all know he was in the NBA (and man does it pain me talking about Kobe in the past tense). He was the first TRUE superstar I remember during my formative years watching basketball.
I'm also not going to sit here and say I was a huge Kobe fan. As he was on the Lakers, he often played against the teams I actually rooted for. This, of course, selfishly caused me to boo that man. However, I respected his mentality and his ability to just take over a game at the flip of a dime. His absolutely unguardable fade-away was something I tried (unsuccessfully mind you) to imitate when I finally got enough confidence to start playing ball whenever I could. He had an innate game-knowledge that made him one of the true geniuses of the game of basketball. While I do not consider him to be one of my role models through life, he was the ONE player that made basketball my favorite sport.
Even after basketball, after his retirement game where he dropped 60 points, we knew Kobe was destined for superstardom off the court. We all knew he was a basketball LIFER. He was going to use that "Mamba mentality" he used on the court to make the game of basketball better off of it.
Between training his also departed daughter GiGi, to advocating for the advancement of women's hoops worldwide, to maybe even owning a team of his own one day; Kobe was TRULY just at the beginning of another Hall of Fame career separate from his journey on the hardwood. I think that might be one of the things that hurts the most about this. We were essentially robbed of his 2nd act. Even people who I know that have NOTHING to do with basketball otherwise, were absolutely heartbroken at the tragedy that befell those 9 souls yesterday. I'll leave this link to what analyst Jay Williams said yesterday here. If there's one thing people take from this tragedy, I agree with J Will, it should be this.
Jay Williams got choked up talking about Kobe, says to "let that shit go" when it comes to grudges.

"This is about life and being precious with every damn second we have. From someone who knows, it almost happened to me – like that, man, it's just over randomly." pic.twitter.com/BiZRVseJNn

— Mike Cole (@MikeColeNESN) January 26, 2020
I'm still in just utter disbelief over yesterday, yet I feel a sense of gratitude that I got to watch Kobe do what he does best, be great in life. I also feel happy knowing all that perished are up in Heaven with God and Kobe is looking down on us with a smile, knowing how much he progressed the game that he loved. Jordan was the first true superstar, but Kobe made the NBA go truly 100% global.
As I sit here and type this, I want ANYONE that I've EVER had a problem with to get with me and let's squash it. Life is way too precious, way too fragile, to let these petty little things dominate our lives. And I speak for several people when I say, I'm going to try my hardest to have that "Mamba Mentality" from now on in my life. To not stop until I love where I am at in life. Its what Kobe, his daughter, and all those who we lost would have wanted. One of his quotes that I loved was "I have self-doubt. I have insecurity. I have fear of failure. I have nights when I show up at the arena and I'm like, 'My back hurts, my feet hurt, my knees hurt. I don't have it. I just want to chill.' We all have self-doubt. You don't deny it, but you also don't capitulate to it. You embrace it." Not only will I always strive to honor this quote from now on, I will always remember Kobe for being one of the greatest to lace up the sneakers. You can bet that every single day for the rest of my life, when I throw a piece of garbage away, I will exclaim with the highest honor, "KOBE!"
My thoughts and prayers go out to Kobe's family, the families of all those who were lost in this absolutely tragic event, and to all fans of Kobe who are still in disbelief. We will always miss and love you, Kobe.