Defensive Backs
The FlyVille21 class has been advertised as one of the top classes in Louisville's recruiting history and could very well be once everyone has signed. Last week was the first time that the Louisville coaching staff could make offers as well as reach out to the class of 2022. There are a variety of four and three star picks that have us eager. The multitude of skill sets, strength, and passion that these athletes have will be at the forefront of the start of the season and will only develop as the season progresses under the dynamic Louisville coaching staff. With Coach Satterfield coming off an outstanding turnaround season, the future recruiting classes are going to add to the team's depth as well as the fans excitement.
Hive and Higgy have given us, fans, a sneak peak into the future of Louisville Cardinals football team that only make us more excited for this eagerly anticipated season and future seasons. Below is the breakdown by Hive and Higgy of the defensive players that the coaches have offered or have reached out to them about becoming future Cardinals.
*We will warn you now, this class could be better than FlyVille21.*
Marcus Allen:
Height: 6-2
Weight: 170lbs
Hometown: Marietta, Ga
Offers: Louisville, Georgia, Georgia Tech, Tennessee, Ole Miss
Rankings: 3 Star CB
Breakdown: At 6'2 170 ILBs, Allen is a big and long corner already. His length makes him such a threat in coverage as he's able to sky over a lot of the WRs he faces to get the INT. He's also a very solid tackler who can occasionally jar the ball loose. His footwork is also very nice for a longer CB which almost makes it impossible to get good separation on him.
Probability Scale:
Click Here For Marcus Film
Cornelius Wright:
Height: 5'10
Weight: 165lbs
Hometown: Miami, FL
Offers: Louisville, Florida Atlantic, Costal Carolina
Rankings: N/A
Breakdown: Wright is a CB who actually thrives playing up in the box and getting after the ball carrier. His coverage is good but he seems extremely comfortable in run support and he's very smart with the angles he takes at the ball carrier. He also is extremely alert and aware when he sees the football get rattled loose, he's almost always on top of it.
Click Here For Cornelius' Film
Marquis Lymon:
Height: 5'9
Weight: 180lbs
Hometown: Delray Beach, FL
Offers: Louisville, UK, Miami, Tennessee, Pittsburgh
Rankings: 4 Star S
Breakdown: Lymon is an extremely hard hitting safety who thrives in the box and has perfect timing when it comes to hitting receivers and making them drop the pass. At 5'10 he won't be the most rangy safety on the field but what he can do against the run more than makes up for it. His great speed helps keep him from being a liability in pass coverage as well.
Click Here For Marquis' Film
Caleb Wooden: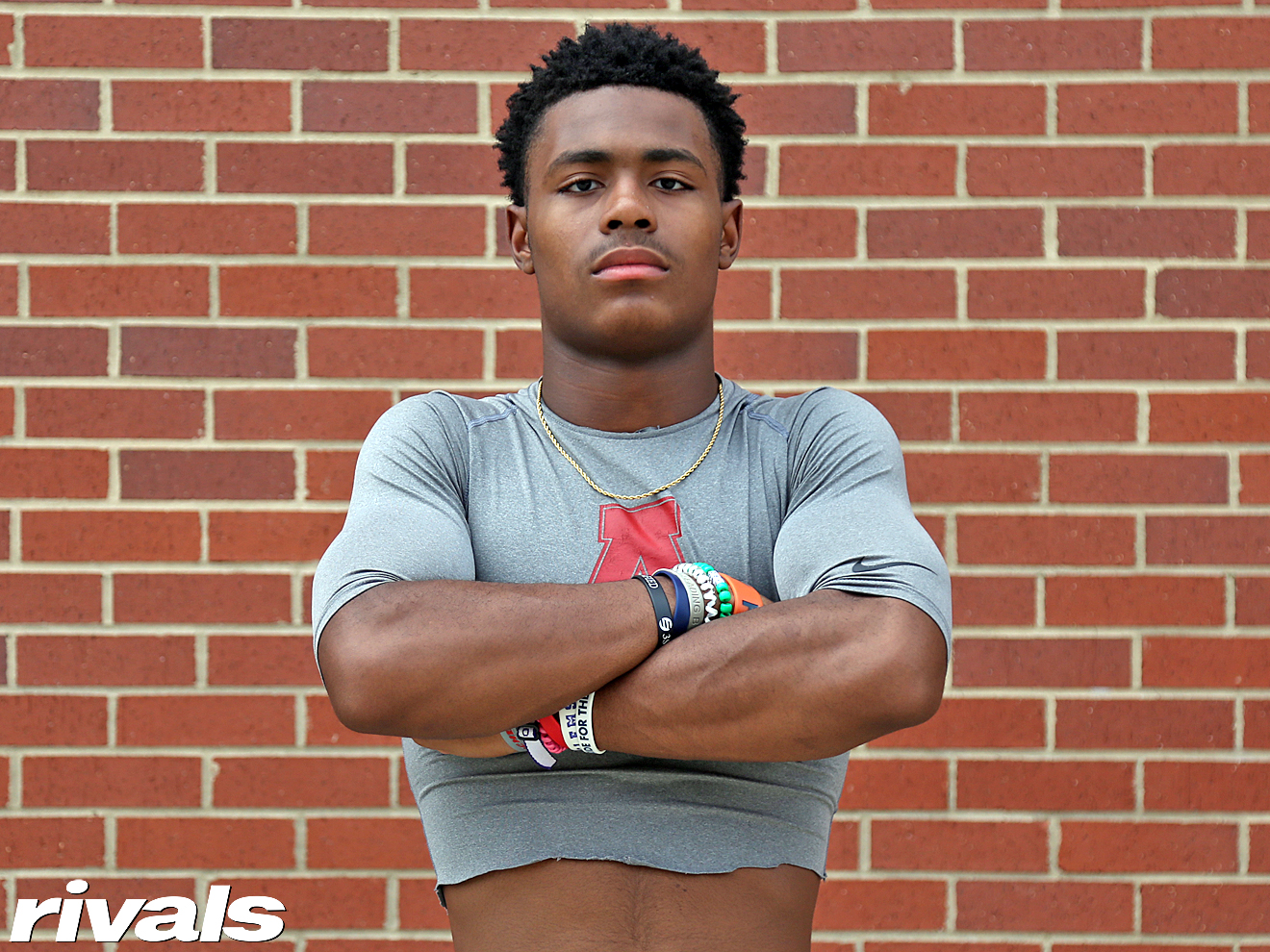 Height: 6'2
Weight: 185lbs
Hometown: Lawerenceville, Ga
Offers: Duke, Georgia Tech, Louisville
Rankings: 3 Star S
Breakdown: Caleb is a true FS with a near perfect understanding of where he always needs to be to be in the best position to make a play. He is very much a ballhawk that any defense needs to be successful. He also has more than a willingness to tackle. He might not be the hardest hitter on the field but he is a sure tackler and thats what you want out of your safeties.
Click Here For Caleb's Film
Nikai Martinez: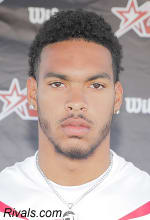 Height: 5'10
Weight: 170lbs
Hometown: Apopka, FL
Offers: Auburn, Clemson, Florida, Florida State, Georgia, Notre Dame, Tennessee, Louisville
Rankings: Nikai's strengths as a CB are obvious in his speed and ability in coverage. He's consistently able to breakdown what's going on in front of him and make the right play without hesitation. He might not rock your world when he hits you but his coverage ability is so great at the HS level he doesn't have to do much hitting.
Breakdown:
Click Here For Nikai's Film
Other Defensive Back recruits to watch: Elijah Davis, Azareyah Thomas, Isaiah Crowell, Cameron Epps
Defense Line:
Selah Brown:
Height: 6-2
Weight: 270lbs
Hometown: Louisville, Ky
Offers: Louisville, Kentucky, Tennessee, Purdue, West Virginia
Rankings: 4 Star DE
Breakdown: Selah is an athletic freak that you don't find often along the interior defensive line. At 6'2 270 ILBs he has the frame, burst, power, and versatility to get early snaps almost anywhere he chooses to go.
Click Here For Selah's Film
Hayden Schwartz:
Height: 6-4
Weight: 244lbs
Hometown: Jacksonville, FL
Offers: Louisville, Miami, Maryland Vest Virginia, Virginia Tech
Rankings: 3 Star DT
Breakdown: Schwartz is another prospect that has the versatility to line up at either DE or DT. He has violent burst off the line of scrimmage and is a QBs worst nightmare. He also is able to use his long arms to keep OLs from really getting their hands on him and locking him up. He has early contributor written all over him.
Click Here For Hayden's Film
Jadairion Smith:
Height: 6-4
Weight: 205lbs
Hometown: Louisville, Ky
Offers: Louisville, Toledo
Rankings: 3 Star DE
Breakdown: Jadairion is the prototype 3-4 DE. Not only does he have great speed off the edge but he's also occasionally able to drop back in coverage and catch a QB off guard for an interception. His length and frame mixed with his speed and nose for the ball gives him an extremely high ceiling.
Curtis Neal: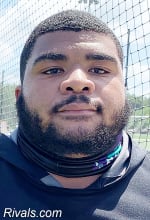 Height: 6'2
Weight: 310lbs
Hometown: Cornelius, NC
Offers: Alabama, Georgia, LSU, Louisville, Miami, North Carolina, Oregon, Penn State, Tennessee
Rankings: 4 Star DT
Breakdown: At 6'3 280 ILBs, Curtis is more than ready to get early snaps. He is a bully in the middle of the defense and can take on multiple offensive lineman giving his teammates a better chance of making a play in the backfield. He's also more than capable of getting into the backfield himself with his elite bull rush and swim move.
Click Here For Curtis' Film
Kenny Fletcher:
Height: 6'3
Weight: 215lbs
Hometown: Delran, NJ
Offers: Louisville, Kentucky, Michigan, Boston College
Rankings: 4 Star DE
Breakdown: Fletcher is listed as a DE but honestly I could see him playing the Dog OLB in our defense. But for now with basically all of his tape being him playing DE, I'll put him here on the big board for now. He has the quick twitch, bend, and burst that the staff really looks for in their front 7 prospects. He has a long frame that's going to be more than capable of adding on good weight. He also looks like he has real power even though he's not your typical sized 4 star DE.
Click Here For Kenny's Film
Other Defensive Line Recruits to watch: Davin Jackson, Nick Campbell, Santana Hooper, Alex McCalop, Zane Durant, Micah Wing, Chris McClellan, Jamari Lyons, Bryson Jennings, Landon Dean
Other recruits to watch for: Cam Done, Davin Jackson, Landon Dean, Micah Wing
Linebackers:
Tevarua Tafiti
Height: 6-3
Weight: 211lbs
Hometown: Honolulu, Hawaii
Offers: Louisville, Michigan, Standford, Notre Dame, Oregon
Rankings: 4 Star OLB
Breakdown: Tafiti is a long OLB who has the frame to develop into the Dog position. He is very fast off the line and he pursues the ball carrier relentlessly. He also has the athleticism to potentially be a threat dropping back in coverage on TEs.
Click Here For Tevarua's Film
Langston Patterson:
Height: 6'1
Weight: 210lbs
Hometown: Nashville, TN
Offers: Louisville, Duke, Georgia Tech, Kentucky, Notre Dame, Nebraska, Tennessee, Purdue
Rankings: 4 Star ILB
Breakdown: Langston is an extremely physical ILB who thrives getting in the running lanes and stuffing the ball carrier. He is also athletic enough to hold his own in pass coverage. He is super patient in his approach and once he sees where the ball carrier is going he zeroes in like a heat seeking missle and unloads.
Click Here For Langston's Film
Edwin Wilson Tara Kolenge
Height: 6'3
Weight: 225lbs
Hometown: Monreal, Canada
Offers: Louisville, Maryland, Cincinnati, Nebraska, IU
Rankings: N/A
Breakdown: Edwin is a ILB with very impressive range in coverage. At 6'3 225 ILBs he makes plays all over the field whether it's against the run or passing attack. He has the versatility and athleticism to thrive in multiple positions but his football IQ is apparent in his highlights and I think he would best serve at MLB as the QB of the defense.
Click Here For Edwin's Film
Albert Redd:
Height: 6'3
Weight: 210lbs
Hometown: Kernersville, NC
Offers: Louisville, Liberty, North Carolina, West Virginia
Rankings: 3 Star OLB
Breakdown: Redd is an extremely intriguing prospect due to the fact that he can put his hand in the dirt and rush the QB really effectively and he can also drop back and cover on par with a lot of safeties. It's rather hard to pinpoint exactly where he will end up playing due to his versatility but he is definitely going to make an impact early with his range and athleticism.
Click Here For Albert's Film
Kobe McCloud
Height: 6'1
Weight: 210lbs
Hometown: Tampa, FL
Offers: Louisville, Indiana, Miami, Iowa State, South Carolina
Rankings: 3 Star ILB
Breakdown: Kobe has a nice balance of being able to stop the run and also drop back into coverage and that's extremely important in a 3-4 defense. At 6'1 210 ILBs he already has good size for his age and he will only get bigger, stronger, and faster. He also has a knack for causing turnovers that I haven't seen from many other prospects so far.
Click Here For Kobe's Film
Other recruits to watch for: Caden Johnson, Joshua Josephs, Sebastian Cheeks, Jaylen Sneed, Donovan Westmoreland, Xavier Simmons
Athletes:
Rashad Rochelle:
Height: 5'11
Weight: 155lbs
Hometown: Springfield, IL
Offers: Louisville, Purdue, Central Michigan
Rankings: 3 Star ATH
Breakdown: Rochelle is arguably the best QB in the state of Illinois but his size and 4.4 speed could make him an intriguing option to transition to slot receiver. That being said he does possess good arm strength and accuracy and very well could end up playing QB at the next level.
Click Here For Rashad's Film
Treyveon Longmire:
Height: 6'2
Weight: 170lbs
Hometown: Corbin, Ky
Offers: Louisville, UK, Michigan, Florida St, Tennessee, Nebraska, Virginia, Virginia Tech
Rankings: 3 Star ATH
Breakdown: At 6'2 170 ILBs, Treyveon is being recruited at WR, RB, and DB. He has great speed and is a versatile offensive weapon which is where I think he will do best in college. Whether it's a jet sweep, a screen pass, or running in between the tackles when he gets the ball in his hands he makes plays happen.
Click Here For Treyveon's Film
Junior Vandeross:
Height: 5'10
Weight: 172lbs
Hometown: Tampa, FL
Offers: Iowa, Iowa St, UK, Louisville, UCF
Rankings: 3 Star ATH
Breakdown: Junior is a special athlete who will get the chance to play multiple positions but I think he really stands out as a CB. He is very physical and isn't scared to let receivers feel his presence at the line of scrimmage. His zone coverage isn't perfect but his man coverage more than makes up for it and zone is something he can always improve upon as his knowledge of the game grows.
Click Here For Junior's Film
Other recruits to watch: Jacolby Spells, Ty Bryant, Chase Tuatagaloa