Louisville Football is 2 days out from the early signing day. The Cards are set to sign 22 recruits in the 2021 class, a class full of talent offensively and defensively. CSZ is going to be bringing you position breakdowns each day leading up to signing day.
Today, we bring you the Defensive Linemen that are a part of FlyVille21.
Caleb Banks
CSZ Breakdown: Caleb Banks is impressive physically standing 6'6 and weighing 255 lbs. He's a two-way player as is typical for many high school athletes. Banks plays both OT and DE for his high school. It appears he is being recruited as a DL. What's interesting is our own Dalton Pence is hearing Banks is being eyed as a DT. At first, this shocked me because of the havoc he caused in his highlights from the DE position. However, in knowing what the staff wants from their interior lineman, it does make sense. They value guys that's are strong, but quick and agile. As they look to use technique and speed to cause havoc on the interior of the line rather than brute strength.
Louisville Comparison: Caleb Banks reminds me of a few Cardinal greats and a current player as well. The one Caleb reminds me the most is Lorenzo Mauldin. He has the speed to burst off the line and ability to get to the ball carrier. Lozo had a great swim move to be able to get the ball carrier and Caleb is just like him. He will need to improve his lateral speed if he wants to play on Sundays.
Ryheem Craig:
CSZ Breakdown: Ryheem has really good bend and a quick first step coming off the edge. Those are the two biggest reasons the staff pushed for his commitment in mid May. I think the main reason recruiting sites have been so low on him is because of his level of competition and he's smaller size for a DE but personally I see him as a potential dominant pass rushing Dog OLB who's ranking and level of comp shouldn't waiver fans opinions of him. If he puts the work in in the weight room he will have a good career for the Cardinals. The bend and burst are definitely there.
Louisville Comparison: James Hearns is my comparison for Ryheem Craig. Like Hearns, I view Craig as more of a OLB/DE hybrid and I think Hearns is a good example of what Craig's body could possibly fill out to with a couple years of working with the strength and conditioning staff. I would not be the least bit surprised to see him have 8 sack seasons for the Cards like Hearns once did.
Ashton Gillotte:
Position: DE
Height: 6-foot-4 
Weight: 220 lbs
High School: Boca Raton
Hometown: Boca Raton, FL
National Rank: 1268th-best prospect (247Sports Composite)
Position Rank: 72nd-best weakside DE
Considered: Duke, Maryland, Pittsburgh, Syracuse, Central Florida, Wake Forest, etc
Twitter: @AshtonGillotte
Commitment Story: Another One Joins The Flock As Cards Add 2021 3 Star DE Ashton Gillotte
CSZ Breakdown: Gillotte's ability to disrupt plays in the backfield is mainly in part due to his unique speed and burst off the line of scrimmage. A violent, hard-hitting defensive end with good hands and athleticism, he is no stranger to opposing quarterbacks and running backs.

Louisville Comparison: Deiontrez Mount; Cardinal fans know how valuable Deiontrez Mount was for the program; Gillotte projects as the same type of edge rusher: high-motor, quick, and plays with speed. Both are also high-character people on and off the field.
.
RJ Sorensen: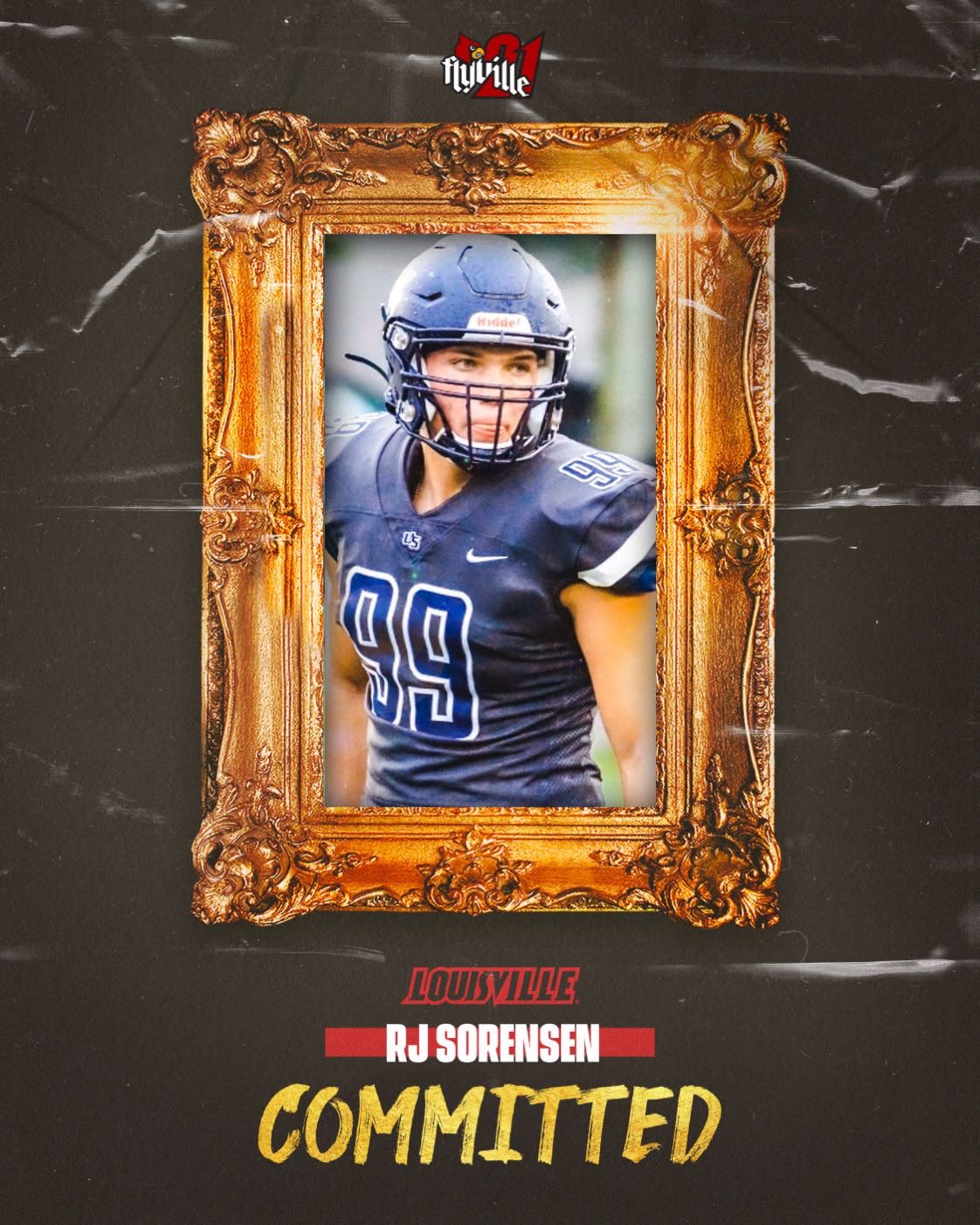 CSZ Breakdown: RJ isn't going to blow you away with his athleticism but what he is going to do is use his length, strong hands, and relentless motor to his advantage on every single down. His effort at the DE position is second to none in this class. RJ is just a warrior. He's constantly ripping at the ball, always trying to find any advantage he can, and his football IQ allows him to switch his approach up during the game. He doesn't just have one way to beat you. If you stop him one way he'll just find another way to beat you. He's not a player you can keep down even if you do initially feel like you've held him off and kept him from doing damage. 
Louisville Comparison: My comparison for RJ is the underrated BJ Dubose. Both stand at about 6'4 and I fully expect RJ to be anywhere from 275-280 by the time he's completely developed. A former 6th round draft pick, BJ was a high energy and high effort DE for the Cards who had absolutely no quit in his pursuit of the ball carrier and that's what I anticipate will RJ be for us. BJ didn't start an absurd amount of games for the Cards due to the depth at the DE position during his tenure here and I hope we can get back to that level of depth with this 2021 class.